About Cherry Bloom Homes: Home Builders Offering New Homes for Sale, New Construction Homes, Interior Decorating & Design, Home Staging, Home Remodeling & Home Improvement in Blue Ridge, Ellijay, The Willows GA and Surrounding Areas
Cherry Bloom Homes & Design is a company with old world southern charm and is located in Ellijay, Georgia, the apple capital.
Owner and designer, Karla Payne Abercrombie, has always had a passion and love for architecture and design and had a vision as a young girl of being a designer. She studied architectural design in school and then at the age of 19 she started her own business and built 12 rental properties. At the age of 20 Karla and her husband Scotty began to help run the family business and work along side her dad & mom, Karl and Lorraine Payne, at Payne Insurance Agency.
In 2010, Scotty and Karla purchased the agency so that her parents could retire after 33 years of creating a strong company that values each and ever client. At this time Karla placed all of her passion in growing and updating the family business. After spending 16 years as the CEO and financial accountant for the company, Karla made the decision to once again chase her little girl dream of design. She then began to build homes in Ellijay for people to live the mountain life that she has been so blessed to enjoy. It is from all of her years and experience building, managing, updating, and being a part of the housing industry, and running the companies, that she developed her skills. Karla believes that if you have passion and the desire to do great things that anything is possible. Her Southern charm & flair, great attention to detail, desire to help families find homes, her ability to never give up, & her passion to bring perfection to any home is what drives her to pursue her passion. Karla is currently working to balance running both the companies and where the future of Cherry Bloom Homes and Design goes, that is one decision that she will leave up to God.
Personal Attention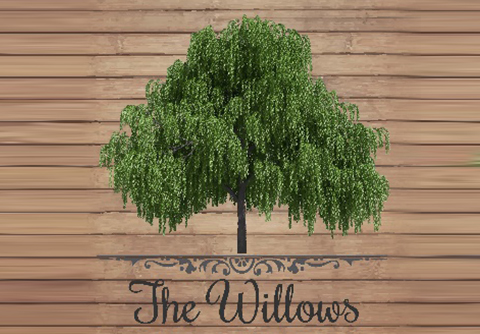 Karla's part in the process is very hands on. She is on the job site 90% of the time. Every single decision made is made by her. From the tearing down of the walls, to where the new walls will be rebuilt, and each and every material and decision. She insist to be involved and the people that she works along side knows that no matter how small she must be included. She is very hands on in the project so that she can have the knowledge needed to get the job complete. From the beginning Karla can see the finished product in her mind. The rest of the journey is getting it to that point. She feels that is why she has been successful, is that she sees the finished product and every one she works with just has to trust in her vision until the day it is achieved. Karla and the team of Cherry Bloom Homes and Design looks forward to building more dream homes!