Cherry Bloom Homes- Custom Home Builders and New Homes for Sale in Ellijay, Blue Ridge GA, Ball Ground & Surrounding North Georgia Communities
The Design Center Store Is Now Open!!! 11am – 4pm
Cherry Bloom Homes Design Center and Home Décor & Furniture is NOW OPEN!
When building a new home there are many decisions to make. We want to make this experience fun and stress-free. With a comfortable and inviting area for us to sit down together and choose or sketch your floor plan, choose your tile package, paint colors, and see many finishes that will be in your new home. A smooth and painless experience, but yet exciting, rewarding, & valuable time spent creating your dream home.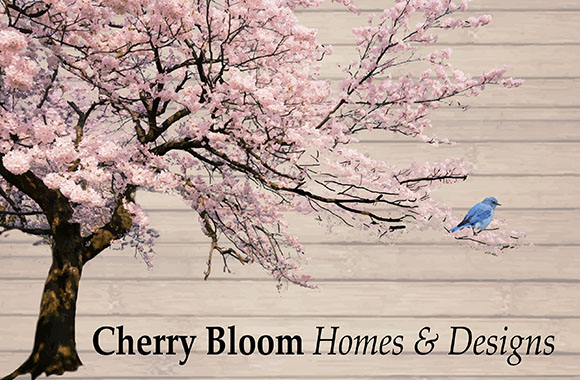 Why Cherry Bloom Homes & Designs?
Have you ever dreamed of building a home and working with someone that took all the stress off of you, had great attention to detail, and would ALWAYS do exactly what they say they will do? This is exactly what Karla strives to offer. All you have to do is enjoy the process! Her building experience spans over the past 20 years, but it wasn't until the past 5 years that she realized her raw talent and strong passion for building & designing truly unique custom homes. That is when Cherry Bloom Homes & Designs was born. Karla has created and built this company to offer and execute an experience that would meet her high expectations. She builds each and every home as if it was her own. Our Clients are deserving of a fantastic experience and for their feelings and desires to be of the utmost importance. Having the ability to build a new home is a gift and we treasure being a part of the process.
View Gallery
We love to build and design amazing dream homes with style and beauty but just as importantly a home that is convenient and helps to make your busy life easier and your sanctuary.
We also love the challenge & outcome of completely transforming a home to meet all your wants and needs as well.
Some of the Conveniences we offer include; large walk-in closets, large pantries off the kitchen, spacious laundry rooms with laundry sinks, optional no stairs for one level living, along with upgrades for all efficient options including constant tank-less hot water. Not to mention each home has its own private well. Imagine your home built by one designer whose goal was perfection, that is Cherry Bloom Homes & Designs!
Explore The Willows (Sorry – this subdivision is sold out)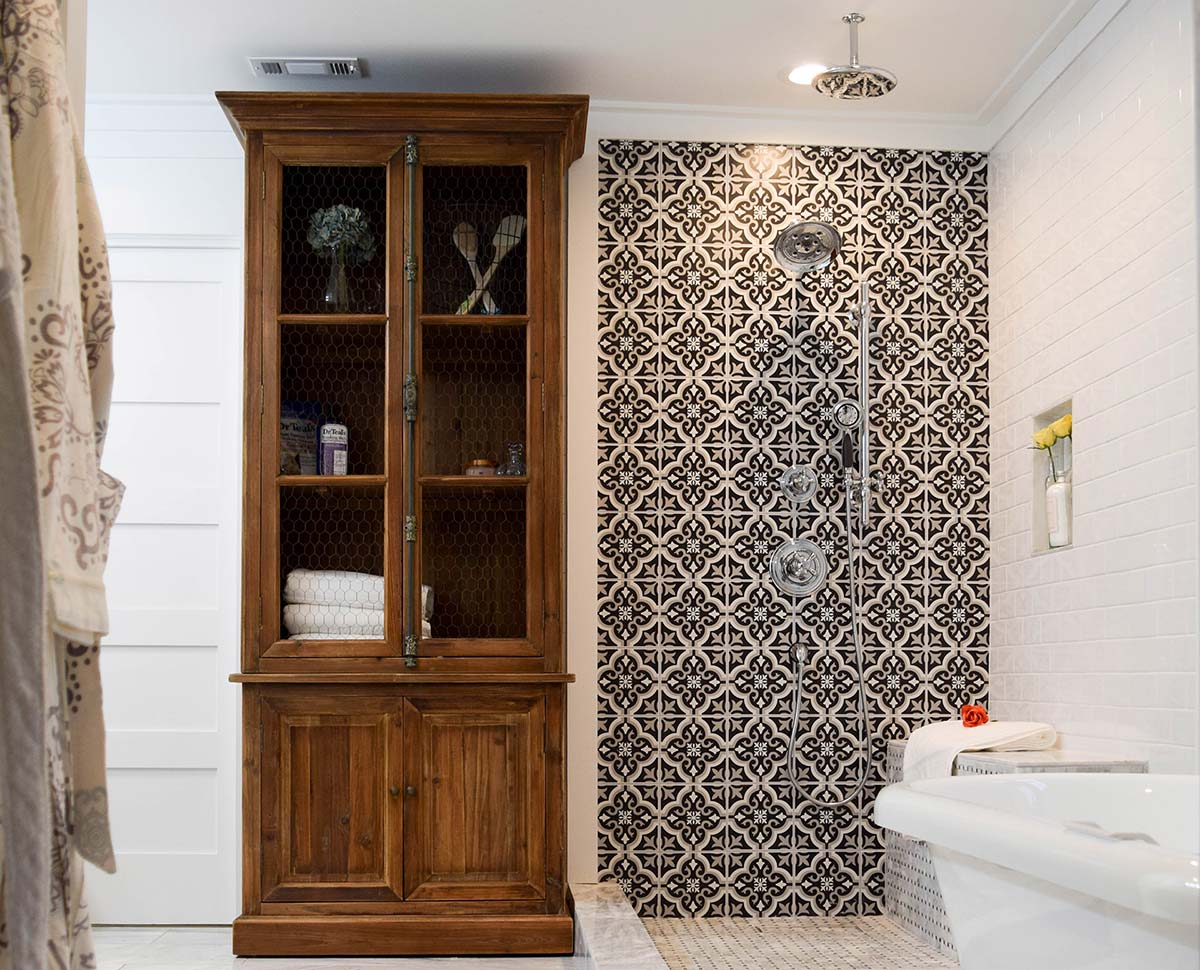 A passion for fixer-uppers or starting from scratch and building dream homes, either option, Karla greets with passion and strives for perfection.
From a designer's point of view, it is best to build a home for the ideal layout & character built in so that in the end, your family's dream is complete. This is best to be accomplished as the house is built if possible. Most homes are not built with the placement of furniture, convenience, and function in mind, Karla made this a priority. Each and every room is designed to offer multiple options of furniture placement and the homes are always designed to help make your home your sanctuary of peace and functionality.
One word we do not use is can't. Everything is possible and no client is too picky in our book. Just someone that knows exactly what they want or you don't know at all and you need ideas to help you decide. Karla fully understands and isn't afraid to put in the time to make sure every decision made is just right. Cherry Bloom Homes strives to always go the extra mile in every home and in every project they are working on. It is understood by everyone that works on Karla's projects that it must be completed correctly or it is re-done. At all costs, producing an excellent product that will last the homeowner a lifetime is the top priority. She builds each and every home as if it is her own and with great pride.
The homes that are featured were all built with great detail. When a project is more of a passion than a job, it becomes a labor of love. Buying a home is a special time in your life and your largest purchase. We want it to be exactly what you have always dreamed of and even more. Our biggest desire is that the passion that is placed in building these custom homes, is felt, and it will assure you that you have found the perfect builder and company for your new home or project.
View Our Project Gallery
Cherry Bloom Homes and Designs is a company with old-world southern charm.
When looking for your dream home you need to find someone that knows the area inside and out! Karla Abercrombie's experience and knowledge of the area will be a leading factor in your future custom dream home. Karla is a licensed general contractor with a great passion for design. The difference in working with Karla and Cherry Bloom Homes is that you are working with a builder and designer all in one. Building your dream home & designing from beginning to end so that the home is perfect for your family and also meets all of your needs, will be the top priority. Karla specializes in sketching the homes she builds so that whether you are wanting a large master suite, a dream mudroom to organize your family's clutter, or that spacious designer kitchen, she will make sure you get EXACTLY what you've dreamed of. There is no request too small or too big. Many people wait most of their lives to build their dream home and making sure you wake up every morning in your idea of perfection and knowing that every detail was carefully thought out and the attention to detail will leave you smiling for many years to come. To her clients that purchase a Cherry Bloom Home, she will offer design and furniture assistance so that once you move in, the work is done, and your life in your dream home is all that awaits you. Cherry Bloom Homes and Design wants to be the company that you trust for your custom home from beginning to end.
Every style can and will be accomplished by Cherry Bloom Homes and Design. There is not a style that Karla doesn't love and a modern home with a rustic twist and always mixing styles is her specialty. Every home will be one of a kind & full of character! Karla is highly requested to build the modern Farm House with your own style added in. Whether that's Traditional, Industrial, European, or Elegant with just a splash of your style can be made all your own. Karla also has plans for her own version of the North Georgia cabins which are iconic to our area and offer incredible detail and some of the most fantastic views in the area. Karla has a special industrial, yet elegant style, that can be used to make your cabin unique, less dark, and more livable. Your cabin doesn't only have to feel like your mountain home but can also be made to feel like the perfect elegant mountain oasis that is cozy enough to make you never want to leave.
We offer :
Licensed and insured General Contractor
Create a new build that feels warm, new, old, and timeless all in one package.
The ability to see potential in all homes
Quality Craftmanship
Knowledge of the neighborhood and community history
A reputation as a trustworthy resource to answer your questions about the process of buying and selling.
Unique ideas
Partnerships with top wholesalers to offer high end details
Home Design and renovation expertise
A Full Design Center for clients
Taking a project from beginning to end is our specialty.
From the day we find a home that needs love, until the day we choose the last special pillow for the bedding. Karla is there from beginning to end. As a realtor, builder, designer, and a trusted resource, her commitment to giving her clients their dream home and building unique high-end homes. She is dedicated to building families their dream home.
I am dedicated to helping you create your dream home.
I can also assist in selling your existing home. My commitment to you is to tailor my services to personally meet your individual needs and goals including design services, if desired.
S E E W H A T
Homeowners Are Saying
Karla and the folks at Cherry Bloom Homes & Designs have built ...

I cannot express enough how impressed I have been with the quality ...

"Working with Karla and Cherry Bloom Homes had been a wonderful experience!"

My husband and I cannot begin to say how happy we are ...

"Karla is a very detail orientated professional when it comes to designing ...

"Our experience with Cherry Bloom Designs has been nothing short of exceptional. ...