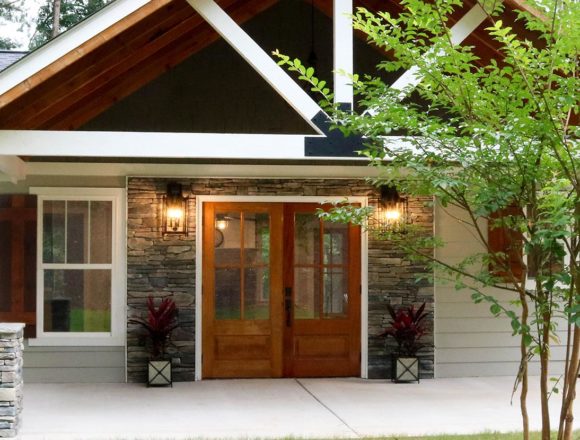 The people here at Cherry Bloom are very excited about a subdivision that we have established called The Willows. It consists of four different, totally unique homes that sit on at least an acre and a half just outside of East Ellijay, Georgia. It is an upscale, gated community, and there are strict covenants in place to maintain the country elegance. The area is full of wildlife, greenery, mature trees, and creeks, so you experience the best of both worlds at The Willows: high-end living coupled with a direct connection to everything that mother nature has to offer.
This project is the brainchild of our owner and designer, Karla Payne Abercrombie. She has many years of experience in the housing industry, and she has a genuine passion for the vocation. As a longtime resident of the area, Karla has a thorough understanding of the local flavor, so she is uniquely qualified to develop beautiful dream home communities like The Willows.
She meticulously attends to every minute detail, and she is a hands-on designer that directs activities on building sites. Her professional abilities are plainly evident when you see the homes that she has built, and she is a sincere, friendly person that genuinely cares about her clients.
We have gotten extremely positive responses from the dozens of people who have packed our open houses at The Willows. The homes that are already completed have been purchased, but we are quite enthusiastic about the last one that we have in the works. Our European Farm House is going to be completed in the spring of 2018, and it will really be something special. The owners of this home will be able to enjoy absolute serenity in their own mountain paradise, and we are working hard to complete the design and construction.
You can take a look at the homes that we have built in The Willows community if you click this link. Though these houses are under contract, even if you aren't the lucky owner of the European Farm House, you can still engage us to build a custom mountain home in another part of the Ellijay area. Any time you would like to discuss a potential project with us, simply give us a call at 706-273-8507.