Custom Built Home, Home Builders, Custom Home Builders, and House Builder for Hickory Flat, GA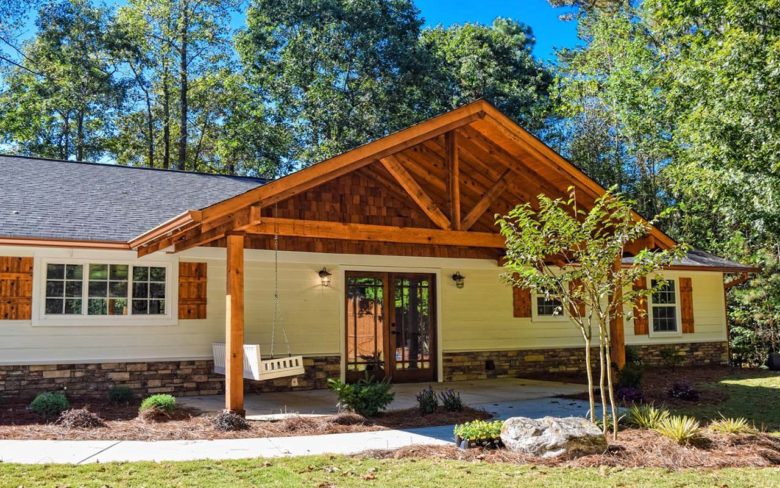 Building a custom home in the Hickory Flat area can be an exciting time. Searching and deciding among custom home builders can be a little more of an anxious process. Often you feel you are being forced to choose between the features you want and the price. For example, if you are looking for high-end kitchens or floor to ceiling bathroom tile, you may feel you must rethink of compromising in other areas. Luckily, not all home builders are alike or work on the same plans.
Karla Payne Abercrombie of Cherry Bloom Homes is a boutique home builder specializing in one-of-a-kind homes built individually for homeowners. Cherry Bloom Homes does not use any modular or prefabricated parts. Instead, each house is designed for the homeowner using true craftsmanship details and quality work through local craftsmen. Karla has also partnered with multiple companies and whole sellers so that she can offer high-end options without the high-end cost. When working with Karla, you are working with a designing partner and local community member, not a corporate house builder with high overheads.
Custom Home Builders in Hickory Flat
A custom built home can easily be your 'forever' home when you build the house you need with the features you want. Rather than building the house now with the intention of remodeling to higher-end features later, you can have it all done at one time. And, if you are looking for a custom built house that incorporates modern living with rustic features, you can't go wrong working with Karla, a design contractor. When you are looking to build a new home in a rural area or mountains, often you will be looking for touches such as barn doors, wooden beams or raw wood outside trim. Adding in features later can be costly, timely and difficult. Start your custom built home with a design contractor that can incorporate your desired new build designs from the beginning.
Home Décor, and Custom Furniture
Looking for home décor or custom furniture to complement your style? The new Cherry Bloom Homes & Designs furniture store near Hickory Flat, GA will give you the design edge when customizing your interior living spaces, for truly unique and personal design touches that make your house feel like home.
House Builder in Hickory Flat, Georgia
Hickory Flat is located along Georgia State Route 140 and has experienced a population boom in recent years. All homes are required to be built on a lot size of almost a quarter acre making this area a nice green community. Located in between Alpharetta and Ball Ground, Hickory Flat is part of Cherokee County and a suburb of the Canton area, site of many new homes being built in the northern Georgia mountains. Gorgeous mountain views, recreational activities, and quiet living has attracted many new home builders to focus on this area. Existing homes can be customized by Cherry Bloom Homes or homeowners can pick from many of the available lots to create their own custom built home.