New Construction Homes for Sale, New Home Designs, and New Build Homes in Hickory Flat, GA
Many new homes for sale are appearing in the Hickory Flat and Canton area. When deciding to move to the area, many new residents can make the selection of choosing between an existing home or new construction homes built with modern features and space.
New Home Designs for Hickory Flat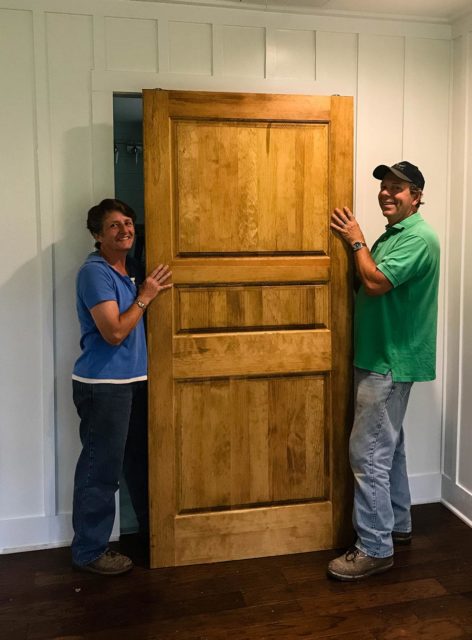 Depending on what they choose, new home buyers can choose to customize their home to their liking whether it requires updating or just decorating. Working with a design contractor can be the way to go in customizing both new and older homes. As a local custom design contractor, Karla Payne Abercrombie of Cherry Bloom Homes, works with local craftsmen to create unique and one-of-a-kind homes and design features. Here is what she can do for the existing and new homes.
Existing homes. Some homes were built in a 'cookie cutter' fashion with little to no customization. These homes may feature what are considered builder finishes and not ideal design features. For example, floor to ceiling tile in the bathrooms is rare in a builder house. Also, houses that are 20 years old may not have the updated features today's buyers are looking for such as barn doors, wrought iron railings and more. Existing houses may be a quick move and already have the space you are looking for, so some new feature elements and designs may be all you need to bring it up to your dream home.
New Build Homes. New build homes are a great option for families that know they want to build, have a lot purchased or just can't find what they are looking for. Maybe you've found the perfect house, but the house is too close to the neighbors. Or, maybe the neighborhood is perfect, but the kitchen is too small for your lifestyle. Making large changes to an existing house can be timely and expensive. Also, you don't want to compromise on the number of bedrooms, storage or overall space. Compromising can lead to needing to find a new home later down the road.
With either option, Karla should be your first contact. As a local member of the community, she is experienced in new home designs and the customization of new construction homes for sale. Karla is a boutique design contractor who can either help you with designing your new construction home in Hickory Flat from the beginning or customizing your current home to bring it to where you want to be.
New Homes in Hickory Flat, GA
Nearby Canton provides much of the recreational activities for Hickory Flat residents. New homeowners may want to pack up their bikes and head to The Blankets Creek Trail System. Bikes paths go from a .5 mile beginner flat to a 4.2 mile advanced trail complete with rocks and roots. If two wheels in the forest aren't one's idea of a good time, hiking is also allowed on the trails for a more relaxing respite.