Home Builders & House Builder in Ellijay, GA, Hickory Flat, Blue Ridge, North Georgia, Ball Ground, and Surrounding Areas
This is the place to be if you are looking for a home builder in Blue Ridge or Ellijay, Georgia. We have built a reputation for top-quality mountain homes, and our creative abilities are the key to our success. Our company always has plans in the works for new homes to put on the market, and if you are looking for a custom house builder, look no further than Cherry Bloom Homes & Designs.
Ellijay and Blue Ridge are two of the most beautiful small towns in the entire state of Georgia. We are fortunate enough to call the area home ourselves, so we know exactly where to look for land that will provide the ideal environment for the new homes that we build. In addition to this insider's edge, we thoroughly understand the architectural nuances in Fannin and Gilmer counties, and we know exactly what people expect from homes in our area.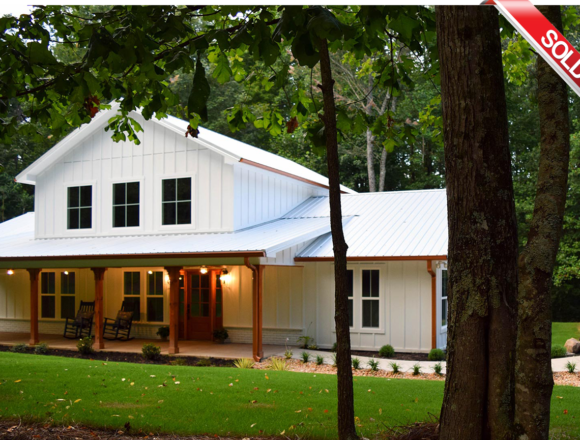 The architectural creations that our home builders bring to life are classic and eye-catching on the outside. On the inside, we can custom craft the space to suit your tastes. There can be a combination of rustic touches juxtaposed perfectly alongside modern conveniences. We can explain your options to you, and we can co-create a space that is ideal for you and your family.
Custom Built Home
In addition to the work that we do as home builders starting from scratch, we can also be engaged to complete remodeling and renovation projects. If you are happy with the location of your home, but you are tired of living in dated surroundings, we can be called upon to rejuvenate your property. At the end of the day, you can get the upgrade you need without any of the hassles and costs that go along with a move into a new place of residence.
Let's Get Started!
Our doors are wide open if you would like to discuss your needs with Ellijay-Blue Ridge homebuilders that you can truly trust for quality construction and fair pricing. We place an emphasis on client communication, and we treat our clients the same way we treat our neighbors.
If you would like to discuss a potential project with a member of our team, we can be reached by phone at 706-273-8507. We also have contact form on this website that you can use to send us a message.