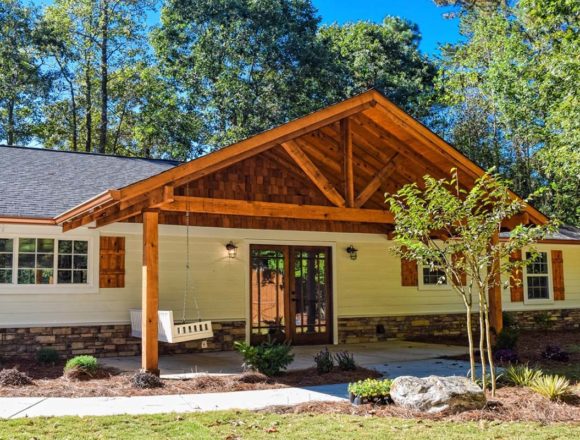 If you are looking for a new home, then you have to be prepared to take a few quick decisions. But before that, you have to find the right builder according to your budget and needs. We, at Cherry Bloom Homes & Design, bring you several new homes for sale in and around Blue Ridge GA, Ellijay, and The Willows GA. Our homes are beautifully designed with excellent craftsmanship, and available in a huge variety that will suit all kinds of tastes and pockets. So, coming back to the sort of decisions one has to take while choosing a new house, you should focus on a few things first.
Here, we have put together a list of things that you need check and decide if this is what you want from your new dwelling. Take a look.
Make sure that the house you buy is situated at a prime location from where your workplace, the college or school of your kids, the departmental stores, medical centers, and other such essential places are easily accessible. Along with this, one also has to ensure that the conveyance systems are also properly functioning in this area so that traveling from here is not a big deal.
As much as you would like to ensure privacy in your new house, you would also want the interplay of bright sunshine and proper air circulation in your new home. Therefore, keep an eye on the kinds of windows each room has and whether the kitchen and bathroom has proper ventilation. Sufficient amount of light and air is necessary for healthy living.
Your family could be increasing, you might have children who are growing up fast, or simply want a bigger space to store all your belongings- there can be several reasons for wanting a more spacious house. If you are shifting to the new house because you want more space, then you have to check the number of the rooms, storage facilities, and the size of rooms as well.
So, now that you are aware of the 3 vital things you have to check and decide for your new home, without any delay, quickly get started. Call us at 706-273-8507 now to go through our fantastic homes put up for sale.