Are you looking for the perfect house in a safe neighborhood? Well, it is always a great idea to find a house which meets your requirements and changing priorities but at the same time also offers you great facilities of a community life and utmost safety. But finding new construction homes for sale with such benefits are not quite easy. You have to conduct a thorough research and choose reputed and experienced builders. We, at Cherry Bloom Homes & Design, bring you some of the most beautiful homes for sale in and around areas like blue Ridge GA, and Ellijay GA, which includes The Elegant Farm House, The industrial Farm House, The Rustic Ranch, and The European Farm House at budget-friendly rates. So, if you are looking for sturdy construction, appealing architecture, and great amenities for a comfortable and convenient stay, we can help. With our extensive experience in this field, we have become the preferred choice of many aspiring home buyers.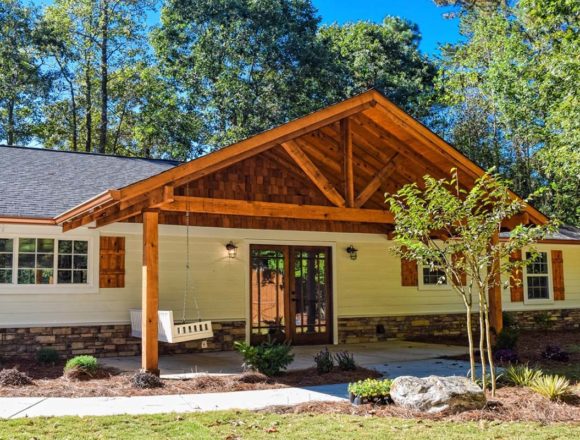 In order to pick the perfect house, you have to keep certain factors in mind. Here, we have discussed a few of them. Take a look.
First of all, you should understand that the construction of the house is crucial because every house must be sturdy so that it does not wither away with regular wear and tear over the course of time. Therefore, make sure you choose a builder which uses high-quality building materials.
Next, you must keep an eye on the spaciousness of the house you are buying. Calculate the number of people will be staying in the house and how much space you want. Make sure the layout of the house is such that the house can be used and adorned according to your taste and convenience.
After considering these factors, if you are interested in our homes, call us at 706-273-8507 now.