Looking to build a home that would be uniquely yours? Cherry Bloom Homes & Design are custom home builders who will make your home a sanctuary and make your busy life easier and more convenient. We have a passion to design amazing dream homes with style and beauty. Buying a home is your largest purchase. If you have a clear picture of what you want, we strive to make your dream come true. In case you need ideas to help you, we discuss the project in great details until you are satisfied. Cherry Bloom is a family business owned by Karla Payne. She regularly visits the job site, and is very hands-on in every project, making sure of the knowledge and ability of everyone to get the job done properly. Her family members are always ready to help her with their experience and time. We have partnered with multiple whole sellers so as to get high-end options without the high cost. So if are looking to own an iconic home in Blue Ridge GA, and Ellijay GA we can offer you some incredibly designed one with a breathtaking view of the area.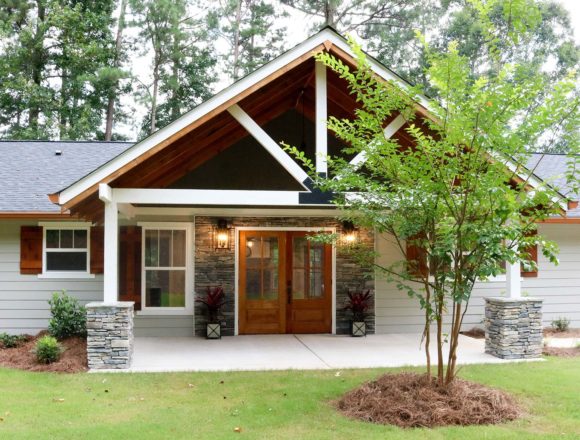 Below we have mentioned 2 different types of home we can provide you with. Take a look.
Our farmhouses have a modern yet traditional look. The elegant cottages have a private gated entry, with a beautifully landscaped private backyard. There are 3 stunning bedrooms and a designer gourmet kitchen. You can enjoy the peacefulness and the beautiful mountain range view, as you walk into the spacious porch through the French doors leading from the living rooms.
It is a cottage type home with a rustic style and modern architecture. This one level living has the distinctive features of barn doors, acacia tree, hardwood floors, custom lighting, and brick-walled fireplace for cooler nights with each room having a character of its own.
So, if you want a home with a view, contact us today for a consultation.