Making any object from scratch is considered to be an art. An artist requires not only talent but also some tools and methods to complete his or her work. One such artist is a builder of houses. We, at Cherry Bloom Homes and Designs, bring to you the services of such able professionals to get you the house of your dreams. Right from taking measurements of the area that needs to be developed to the final touches put onto the house, we make sure everything is as you would want. All of our plans are made with the complete approval of our customers. If there is anything that leaves doubt in your mind, we redo it to ensure no gap in the job. Our employees are some of the best in the industry, with a considerable number of years in experience. We are one of the most trusted and relied upon firms in and around the areas of Ball Ground, Blue Ridge GA, Ellijay GA, Hickory Flat, and North Georgia.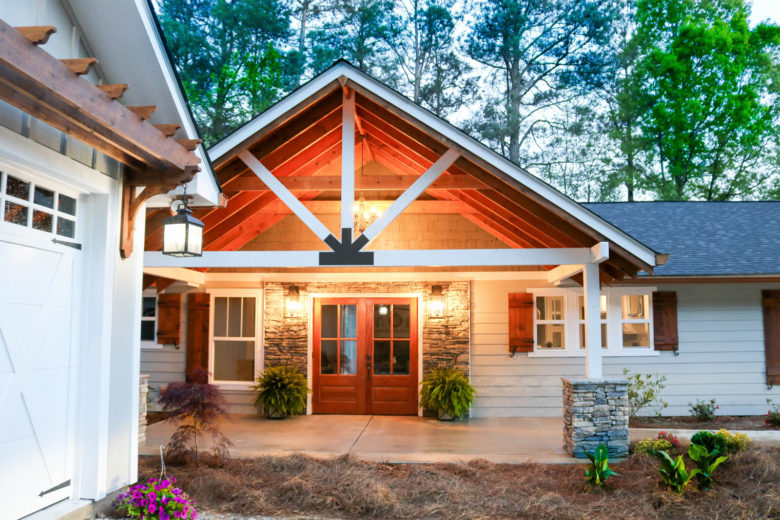 Here, we have put together 3 types of services that you can get from a professional who makes houses. Take a look.
Chalking Out the Blueprint
Firstly, the planning of the house needs to be done. The designs, the materials to be used, the costs involved, are all planned by this professional. It needs to be immaculate before any progress into the actual work can begin.
Arranging the Working Team
Secondly, given the plan, this expert arranges his or her group of workers. He or she decides how many carpenters, welders, and mechanics are needed, and puts together a team to do the work.
Overseeing the Task at Hand
Lastly, when the actual work begins, it becomes this individual's job to coordinate with the different sub-groups, working out the kinks and avoiding delays to get you your house done within the stipulated time.
So, if you feel you need the expert services of such a professional, get in touch with us as soon as possible.