For a house to become a place that its residents can enjoy and live their lives in, there have to be certain furnishings that will help this process. For the right kind of furnishings, all you have to do is visit a furniture store. We, at Cherry Bloom Homes and Designs, have brought to you home furnishings that are unique and have a high demand in the market. We are a highly sought-after furniture store that tends to understand the tastes and preferences of our customers and stocks our shelves accordingly. We are the one-stop destination for all kinds of home furnishings and are one of the most relied upon firms in and around the areas of Blue Ridge GA, North Georgia, Ball Ground, Ellijay GA, and Hickory Flat.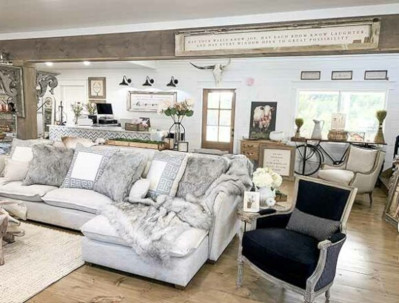 Here, we have put together 3 useful ways in which choosing the right kind of items for your home can easily give it the right look. Take a look.
The colors that you choose for your furnishings should be such that they complement the colors of your walls, curtains, carpets, and other such items that may be present in your home. This is important for setting the right ambiance.
In a shop that sells home furnishings, there may be items from various eras of time. You should choose the type that will go with the time period that you want for your home. Often even the smallest of items can completely destroy the balance.
Home fittings come in different materials such as wood, ply, plastic, marble, granite, and other such materials. If your house has mostly marble settings, a plastic item will not suit the ambiance. So you need to choose a product that will go with the rest of your house.
So, if you are thinking of changing the appearance of your home using the right variety of furnishings then get in touch with us without any delay.