Are you thinking of buying a new home? Whether you want to buy a big or a small one, you should make sure it fulfills your needs and is spacious enough to accommodate all the family members. And it not just enough to find a good house but you also have to do the design and furnish it properly. It is, therefore, better to go for a builder which offers beautiful homes as well as a furniture store to help you adorn your home the way you want to. We, at Cherry Bloom Homes, can be the right choice for you. We are an established and reliable company that offers custom homes in safe neighborhoods along with great home furnishing and designs that will also contribute to a greater property value. We are a licensed and insured general contractor known for our quality craftsmanship. With our sturdy and quality homes along with the convenience of design and décor, we have become one of the preferred home builders among many. So, if you belong to areas such as Ball Ground, North Georgia, Blue Ridge, GA, Ellijay, GA, or Hickory Flat, then you can choose us.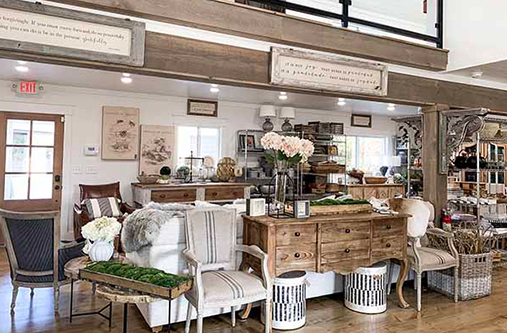 Here, we have put together a few crucial things to check about the furniture store while choosing a home builder. Take a look.
Every homeowner varies from each other. That is why every home décor is also different. You should look for more variety in the store when it comes to the finishes and textures so that you can get more options to choose from according to your home and your sensibilities.
Budget is an absolutely important aspect of home building and designs. That is why you should also check the pricing offered by this store from your builder. You should take quotes for everything and match it with your budget. This will also allow you to compare the rates with others and choose a more reasonable solution.
And if you are thinking of choosing us, then contact us now.