Everyone appreciates a tastefully arranged and well-furnished home. We prefer to spend the majority of our time at home. And being surrounded by a nice residence is the finest method to make oneself happy. When we have a well-furnished home, it instantly lifts our spirits and provides a sense of relaxation from the chaos and tension. If we want to impress our visitors, home furnishing might be a terrific option. When we have a house, we will have visitors, thus the best way to mesmerize your friends and guest is to have your home furnishing, and here are some reasons why: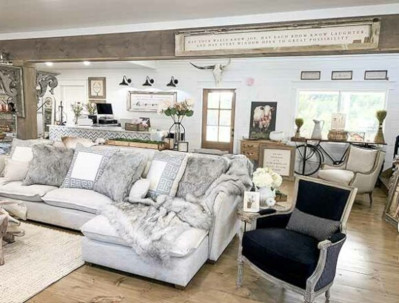 The presence of furniture is the major focal point of your home.
When a visitor walks into your home, the first thing they see is the furniture. The appropriate furniture and interior design will help you create a home that will be admired by all. Only after you have the appropriate furniture can the house be considered complete.
When you have the right furnishings, it's much easier to rest and unwind. It helps you keep at ease and provides you a sense of self-satisfaction to be surrounded by beautiful furniture. It calms your mind and body.
Cherry Bloom Homes & Design recognizes that everyone enjoys being surrounded by a beautiful house on the inside and out. So, we're here to assist you in selecting the appropriate product and transforming your home into a castle. You no longer need to fantasize about having beautiful interiors and designs since we are here to help. Our services are available in Ellijay, GA, Ball Ground, Blue Ridge, GA, North Georgia, and Hickory Flat. So, pick up the phone and dial our number. Assist us in making your dream house a reality.